Remote Learning
Slemish College is currently closed for face-to-face teaching (as of Monday 11th January) due to the Covid-19 pandemic and will be undertaking remote learning until further notice.
Below you will find all materials required during this period of closure, including a remote learning guide, how to reset passwords and pastoral support:
Remote Learning Guide
Our Remote Learning Guide can be downloaded by clicking on the button below:
Resetting Passwords
The C2K network automatically requires students to reset passwords, this must take place within the school setting.
If your password becomes frozen or expires at home, you may request it is reset by sending an email using an alternative email address to:
| | |
| --- | --- |
| Mr P McCann | |
| Mrs L McCullough | |
Please note that password reset requests cannot be dealt with over social media or via Google Classroom.
Pastoral Support & Mental Health
In light of the fact that the listening service and our own Safeguarding team are not immediately or personally available to the students at this time, the Education Authority have provided us with a list of important numbers should students require any additional support.
Telephone and Web Support for Young People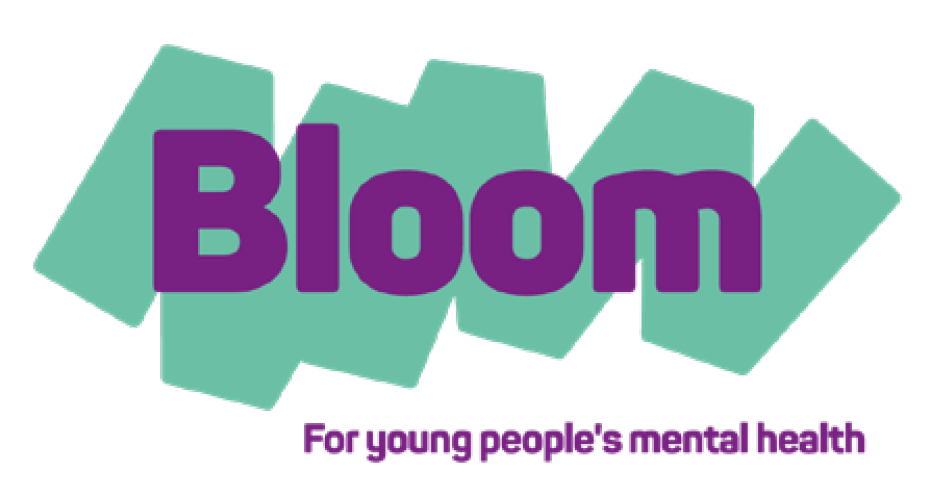 Bloom, part of the charity Mental Health UK, have been developing resources for parents and carers to support them in having conversations with young people about resilience and mental health. The Bloom Resource Library is available on their website at:
Mental Health UK - Bloom Resource Library
They have also developed guidance on how to have conversations about Covid-19 with young people, and provide reassurance during these challenging times.
---
Counselling
We are very pleased to be able to offer a continuation of the Independent Counselling Service (ICSS) for schools via online or telephone counselling.We recognise that this is an unprecedented situation, but we are fully committed to support the mental health and emotional wellbeing of our students. These are unusual times and this brings unusual stressors on young people and their families. There may be anxiety about the lack of exam grades, what will happen in the future, personal health or the health of loved ones. There may be grief over the loss of friendships, routine or people. We want to give a response that is supportive and safe for our young people who are the future of our world.
The online service is a confidential service for young people aged 11-18 so every year group in school, even those would leave school this year can still use it. It happens on the same day and time as counselling is usually delivered in school. If your young person is already receiving counselling you don't need to do anything. This will continue via telephone or online and someone will be in contact with them directly.
If you have a young person who wants to refer themselves into the ICSS this can be done by emailing Ms C Quail on cquail965@c2ken.net.
SEN Resources
Autism NI have produced an educational resource kit which includes social stories, learning plans, routine charts, ebooks and audios for children of all ages:
Autism NI Educational Resource Kit
They have also put together a 'social story' which explains self isolation to autistic indivdiuals and have produced a list of FREE apps that can be downloaded for your child to manage their self-care and emotional well-being. All of these helpful resources can be downloaded from the Autism NI website at:
Autism NI
---
During the period of the Covid-19 crisis, the Education Authority's Autism Advisory and Intervention Service (AAIS) is suspending its normal service. As this is a very difficult and unsettling time for everyone, the Service will endeavour to provide as much support as possible in the current circumstances.
AAIS will provide telephone advice for families at home. A parent or guardian can phone their nearest office number as listed on the AAIS website. A staff member will log the particular question, query or issue with which you require help. An experienced team member will then return your call and provide advice and assistance according to your particular need.
AAIS have also created a booklet called 'Staying Safe - Dealing with Covid-19', specifically for post primary schools. The booklet aims to explain a little bit about what Coronavirus is, it provides advice on how to take precautions and how we can look after one another. It also provides advice on remote learning and a focus on emotional well-being during these challenging times of school closures.

AAIS Staying Safe - Dealing with Covid-19
Provision for Children of Key Workers
Slemish College is fully committed to serving our community in the fight against Covid-19, and we want to support parents that are working on the frontline.
However, we are also conscious that we must ensure that we create a safe environment that maintains social distancing and complies with the public health guidance for our premises. Please only use the service if you have no alternative childcare options. Again, this will help us maintain the safest possible environment for the children.
Please pay careful attention to the following points:
This service only applies to parents of frontline key workers. Please check the list issued by the Department of Education.

To protect children's health, it is important that social distancing is maintained. This will be impossible if the numbers become large. We therefore request that parents only use this service if it is impossible to arrange any other childcare arrangements. Provision in school should be a last resort.

Children attending will be required to wear school uniform.

Due to schools operating with a skeleton staff, we will not be able to deliver curriculum content, or teach. Children who are attending will be independently working through their remote learning work on Google Classroom.

It is very important that no students should attend if they have a new and persistent cough, or a high temperature. They must self-isolate for 10 days. Also if they live with someone who has symptoms, they must not attend and stay at home for 14 days from the day the first person in the home started having symptoms.
Applications for this service closed at 5pm on Wednesday 6th January 2021 and parents have now been contacted.